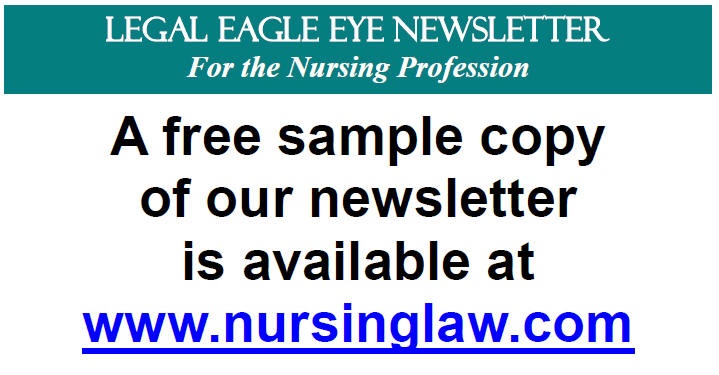 Nursing Diagnosis: Court Says Nurses Cannot Make Psychiatric Diagnoses.

Legal Eagle Eye Newsletter for the Nursing Profession

May 1999

Quick Summary: The law recognizes a firm distinction between nursing diagnosis and medical diagnosis.

A nursing diagnosis identifies signs and symptoms only to the extent necessary to carry out a nursing plan of care, rather than making final conclusions about the identity and cause of the underlying medical disease.

State law permits registered nurses to diagnose human responses to health problems. However, the law prohibits nurses from providing medical diagnoses.

SUPERIOR COURT OF NEW JERSEY, APPELLATE DIVISION, 1999.

A registered nurse with advanced practitioner standing in mental health treatment wanted to testify as an expert witness in a court proceeding to have her husband's firearms taken away on mental health grounds.

The Superior Court of New Jersey, Appellate Division, ruled the nurse's testimony was not admissible that her husband had an intermittent explosive disorder with depression and anxiety.

According to the court, a registered nurse, even an advanced mental health practitioner, is not an expert witness with respect to a medical or psychiatric diagnosis. State v. One Marlin Rifle, 725 A. 2d 144 (N.J. App., 1999).